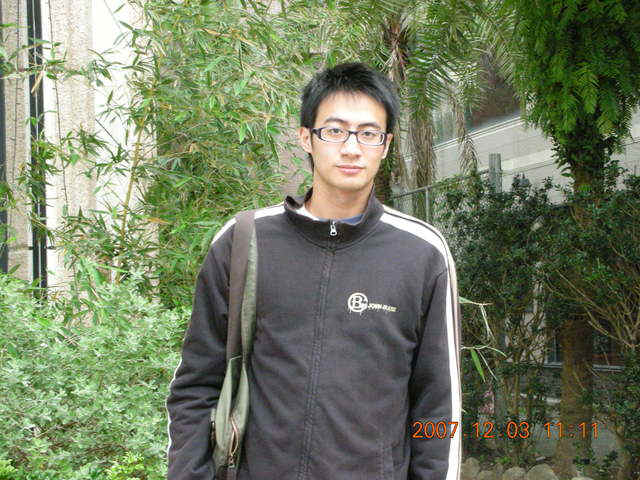 Name: Wen-Hao Wu 吳文豪
Brief Biography
  I was born in 1985 at Taoyuan. When I was a child , I liked the biology very much. In this reason , now I joint the Micro-Systems and Control Laboratory (MSCL) in 2007.The Lab is in Institute of Power Mechanical Engineering at National Tsing Hua Universty. MSCL is famous on cell's pattern and chemical gradient . I wish one day I will create an Bio's lab on a chip device to study how the cell's function working. this is my future goals.
I like music and sports. For music, I can play the Saxphone, the tone color is so fascinated me, so I enjoy the Saxphone music. And sports, I like swimming , playing basketball. But I am not pretty well in this sports. If you want to teach me, I would like learn it.

Education
2001~2003 B.S.
Nationl Chung-Li high school ,Taiwan
2003~2007 B.S.
Department of Mechanical Engineering , CYME, Taiwan
Research Advisor: Cheng-Hsien Liu, Ph.D.
Department of Power Mechanical Engineering
Engineering Building #1, Room 405
National Tsing-Hua University
Hsinchu, Taiwan 30043, R.O.C.
Phone: (886-3)-571-5131 ext.33793
Fax: (886-3)-572-2840
Mobile: 0928630045 E-mail: g9633540@oz.nthu.edu.tw